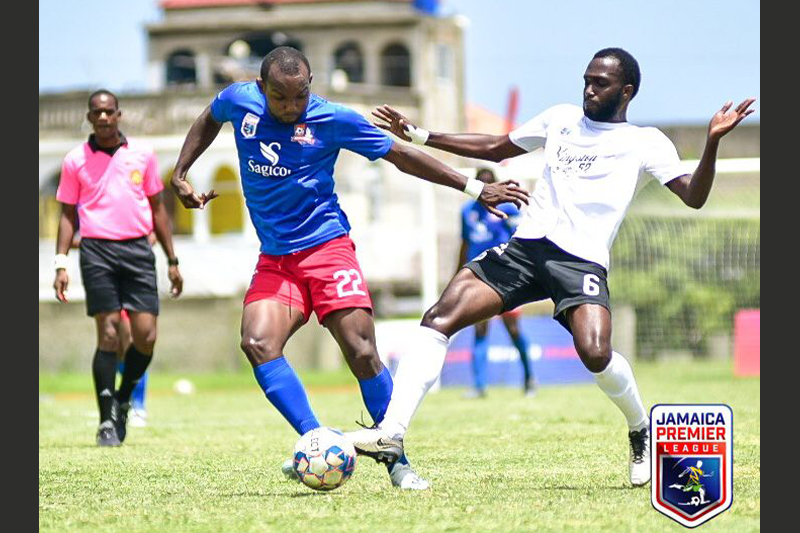 DYCE EARLY STRIKE SECURES DUNBEHOLDEN FIRST WIN
JAMAICA PREMIER LEAGUE
KINGSTON, JAMAICA
Sunday, July 11, 2021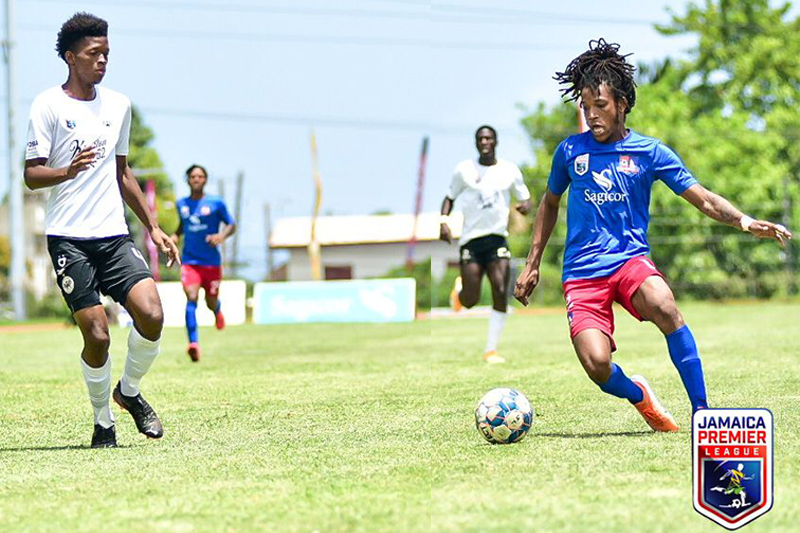 Dunbeholden FC clipped Cavalier FC 1-0 courtesy of a 5th-minute strike from defender Andre Dyce in their Jamaica Premier League encounter at the Stadium East field.
Tough-tackling defender, Dyce side-footed home from a Nickoy Christian corner kick after he was left unmarked at the back post. It was poor defending from Cavalier that early in the game.

The St Catherine-based Dunbeholden welcomed new head coach Harold Thomas with a victory which was their first of the season after losing their first two encounters against Portmore United and Waterhouse FC.

It was a well-needed win for Dunbeholden and they climbed off the bottom of the 11-team table into the eighth spot on three points.

Dunbeholden in their year of top-flight football has now defeated Cavalier for the third consecutive match.

Cavalier which started the season with a bang, lost their first game of the season and remained in the fourth spot on four points.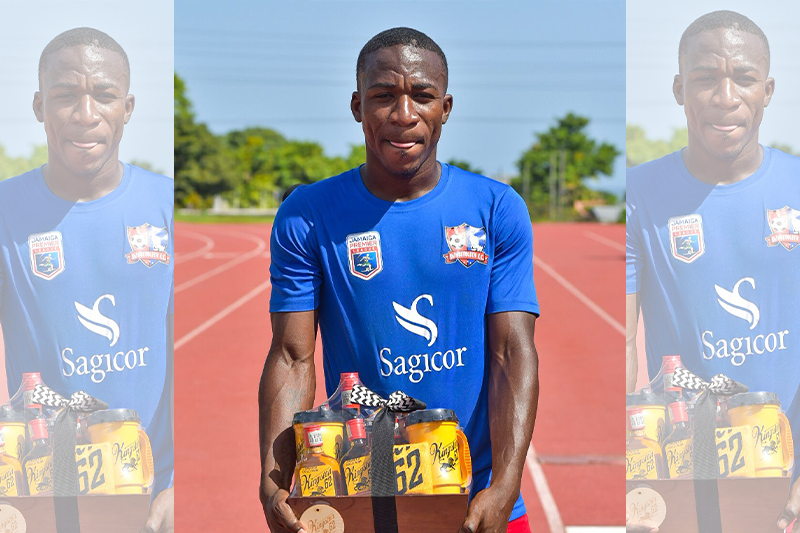 What was ironic is that Cavalier was playing on a field they called their own for decades but they never got going and turned in a lackluster performance
Cavalier's head coach Rudolph Speid pointed out that his team just did not turn up.

"I can't put my finger on any one single thing but the early goal kind of stunned us, we were not able to play at our usual standard and the conditions were really windy and very difficult to control the ball," Speid explained.

Dunbeholden's assistant coach Ricardo Smith noted that it was not an easy game against the youthful Cavalier unit.

"We know we had to come here today and soak up a lot of pressure because they are a ball possession team and they are youthful and run a lot," said Smith.
Man-of-the-Match: Nickoy Christian (Dunbeholden)

Teams
Cavalier: 31-Jeadine White, 04-Richard King, 07-Ronaldo Webster, 16-Melvin Doxilly (11-Ajay Chin 73rd), 24-Kamoy Simpson (14-Lamont Rochester 90th), 06-Nickache Murray, 15-Kyle Ming, 25-Bryan English, 22-Collin Anderson (12 Gadial Irving 61st), 09-Courtney Allen (20-Jerome McLeary 90th), 10-Dwayne Atkinson.
Subs not used: 01-St Michael Edwards, Christopher Ainsworth.
Coach: Rudolph Speid
Booked: Courtney Allen 45th, Richard King 85th

Dunbeholden: 40-Damion Hyatt, 03-Andre Dyce, 33-Shaquille Dyer, 13-Shevan James, 23-Nickoy Christian, 21-Shakeen Powell 35-Mark Miller, 08-Johann Weatherly (28-Deandre Johnson 84th), 22-Rondee Smith (17-Atapharoy Bygrave 76th), 24-Saneekie Burton, 12-Kimoni Bailey (Clive Wedderburn 76th).
Subs not used: 32-Williams Benjamin, 04-Maurice Mais, 16-Kemoy Atkinson, 25-Jevaughn Cole, 30-Rushane Taylor.
Coach: Harold Thomas
Booked: Nickoy Christian 44th, Andre Dyce 63rd, Damion Hyatt 90+5.

Referee: Andre Farquharson
Assistant Referee 1: Stephanie-Dale Yee Singh
Assistant Referee 2: Melvin Reid
Fourth Official: Andrew Hayden
Match Commissioner: Garfield McDonald
---

For more information:
Email: jplcomms@gmail.com