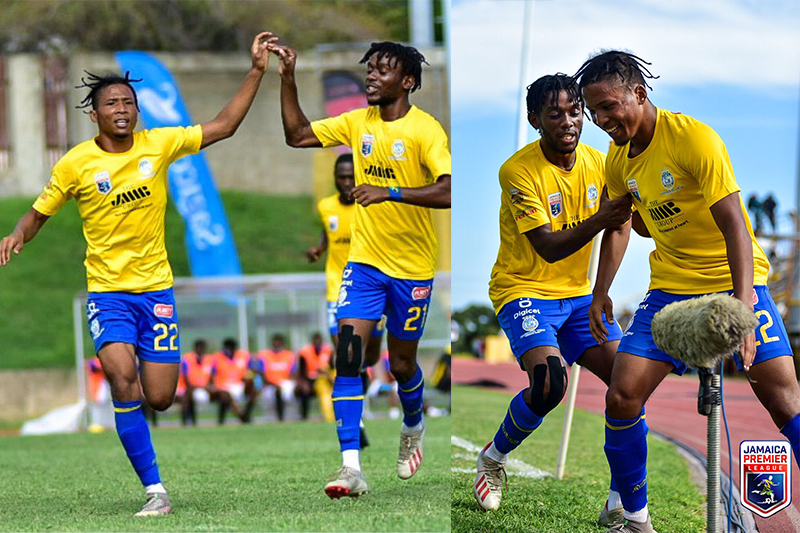 HARBOUR VIEW IMPRESSES AGAINST MOUNT PLEASANT
JAMAICA PREMIER LEAGUE
KINGSTON, JAMAICA
Saturday, July 10, 2021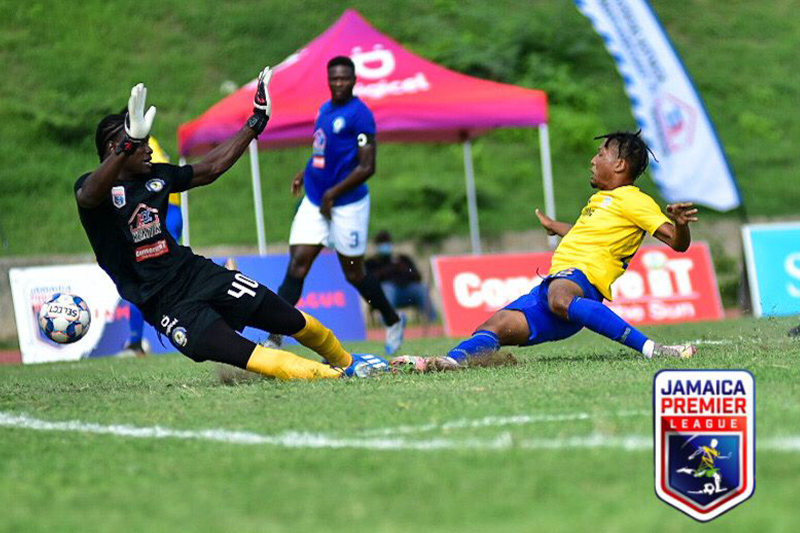 Harbour View turned in an impressive performance blanking Mount Pleasant FC 2-0 in their Jamaica Premier League match at the Stadium East field.

In-form striker Oquassa Chong notched his third goal in three games, sliding home a Tyrese Williams cross in the 20th minute before Lennox Russell doubled the advantage in the 58th minute.

It was Harbour View's first win of the season from three matches and it propelled the Stars of the East to five points and into the second spot.

St Ann-based Mount Pleasant, one of the favorites to lift the title, suffered their first defeat of the season and slipped to the seventh spot on four points.

Chong opened the scoring for Harbour View in the 20th minute but second, before that Mount Pleasant's Kesslon Hall headed on the upright from a Francois Swaby cross.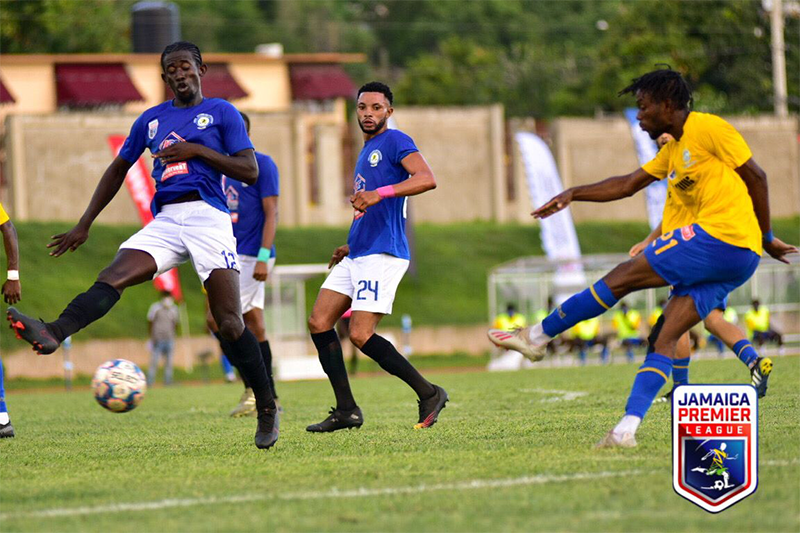 The ball rebounded into the hands of goalkeeper Tafari Chambers and his long throw started the counter-attack ending with Tyrese Williams down the right flank and he picked out the charging Chong to slot home.

Then in the 58th minute, Chong turned provider, picking out Russell with a diagonal pass who controlled well before he fired into the back of the net.

Chong should have scored again when a defensive error freed him on goal but he kicked wide with only the goalkeeper to beat.

Winning coach Ludlow Bernard of Harbour View said how they played today was a replica of what they did in training and had high praises for his team.

"We not afraid to expose the youngsters out here and is either you sink or swim and there is enough motivation out there coming from some of the elders," Bernard explained.

Head coach of Mount Pleasant Paul Davis said no one is to blame but themselves for the lackluster performance.

When you start out lousy against a team like this that is moving the ball fast and quick, if you give them so much space to play the football and worse if you went down one-nil early it is hard to get back," Davis pointed out.

The competition's leading goalscorer Chong with three goals was voted Man-of-the-Match, but it was a bittersweet situation for him as he was taken to hospital for what appeared to be a hard knock on the jaw.

Teams
Mount Pleasant: 40-David Swaby, 03-Ladale Richie, 04-Alwayne Harvey, 12-Latroy Laing (07-Devonte Campbell 62nd), 14-Sue-Lae McCalla (29-Tajay Anderson 72nd), 05-Leonard Rankine (19-Cardel Benbow 62nd), 06-Liston James, 24-Osani Ricketts, 10-Kemar Beckford, 16-Francios Swaby (15-Kevaughn Isaacs 62nd), Kesslon Hall.
Subs not used: 55-Michael McKenzie, 18-Kevin Graham, 32-Gary Mills.
Coach: Paul Davis
Booked: Francois Swaby 30th, Leonard Rankine 35th, Sue-Lae McCalla 69th

Harbour View: 01-Tafari Chambers, 03-Tarick Ximinies, 17-Ajeanie Talbott, 44-Lovel Palmer, 12-Casseam Priestly, 21-Odorland Harding, 14-John Luca Levee, 16-Garth Stewart (31-Gerald Neil 90th), 08-Lennox Russell 73rd) (26-Romario Campbell, 22-Oquassa Chong (29-Oshane Staple 84th), 15-Tyrese Williams (30-Tevin Scott 46th).
Subs not used: 50-Akeem Smith, 18-Ron-Jay Watson, 13-Cristojaye Daley.
Coach: Ludlow Bernard
Booked: Tafari Chambers 68th

Referee: Neressa Goldson
Assistant Referee 1: Jermaine Yee Sing
Assistant Referee 2: Ricton Archer
Fourth Official: Doyen Tummings
Match Commissioner: Ainsley Sharpe
---

For more information:
Email: jplcomms@gmail.com