2021-07-09 11:00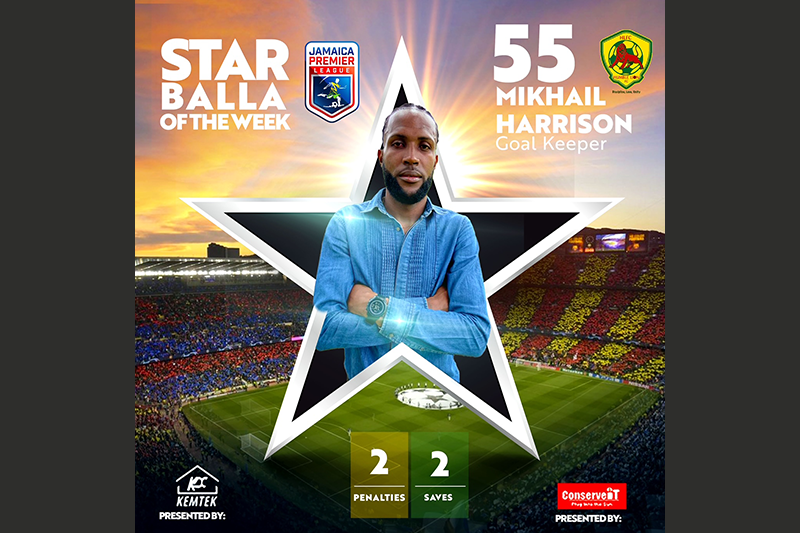 Meet Mikhail Harrison of Humble Lion FC - Match Day 2 Star Balla
JAMAICA PREMIER LEAGUE
KINGSTON, JAMAICA
Friday, July 9, 2021
Mikhail Harrison of Humble Lion FC is the Star Balla for Match Day 2, Harrison made two first-half penalty saves in a losing effort against Mount Pleasant FA.
Harrison won the Star Balla after votes were tallied from coaches and selected journalists.
The Star Balla for each Match Day is sponsored by ConserveIT and Kemtek Constructions.
---
For more information contact JPL @ jplcomms@gmail.com