2019-10-27 21:54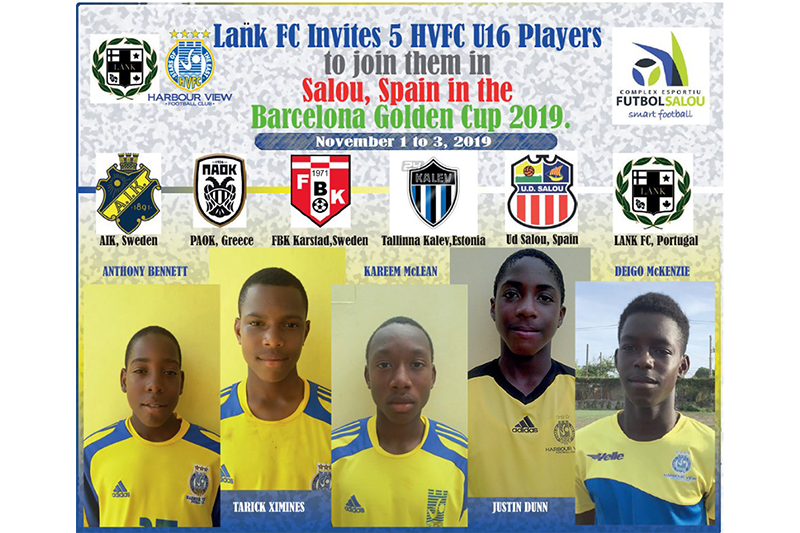 Harbour View FC Youngsters off to Barcelona
Harbour View Football Club
October 27, 2019
Länk FC has invited 5 HVFC Players born 2003 and 2004 to be a part of their team in the Barcelona Golden Cup 2019 Tournament in Salou, Spain from November 1 to 3, 2019.

The players participating are goalkeeper, Anthony Bennett Jnr, Tarick Ximines, Kareem McLean, Justin Dunn and Deigo McKenzie. Departing the island on Tuesday, October 29 and returning on Tuesday, November 5th with our General Manager.

Shine on, "Young Stars of The East"!