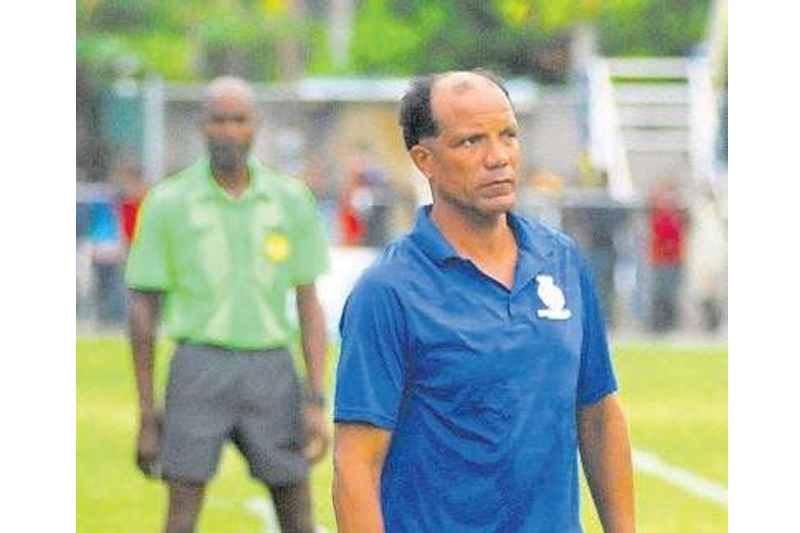 Howard Cephas
Cephas calls time as H'View coach
BY HOWARD WALKER
Senior staff reporter
walkerh@jamaicaobserver.com
Sunday, October 13, 2019
Howard Cephas has quit as head coach of premier league side Harbour View FC after three months on the job.
Technical Director Gregory Bartley is expected to fill in for the former champions' Red Stripe Premier League home game against leaders Molynes United today.
Cephas, a former Harbour View and Boys' Town FC player, had been based overseas, but having returned to the island he took over coaching duties at the "Stars of the East" in July.
He told the Jamaica Observer that he left the job last week, citing internal interference, lack of a binding contract and salary issues.
"I resigned last week. I can't take being the coach and they want to intervene and tell you who to play and mi nuh work them ways deh," Cephas revealed.
"I worked three months with them. No money, no sorting out of a contract. I got $50,000 and I said what this for? Bus fare, camp fare? They gave me a next $100,000. When I coach 10 kids [overseas] it's for 300 pounds a week, this is an insult," said Cephas.
"I buy my own [plane] ticket come down. I have a lot of links [contacts] and I just want to go somewhere where I am comfortable. I just want to give back. My mother is not well so while I am here I just want to give back something. It's not like I am hungry," he added.
The club is third in the league standing with 10 points from six matches, eight adrift of Molynes.
Harbour View General Manager Clyde Jureidini confirmed Cephas departure, saying the coach had sent in a termination letter and that they have accepted it and moved on.
"He has left. It looked like he had some expectations of some payments that he never discussed with us, so we have moved on," Jureidini explained.
"He came with a mindset, I guess, as to what he expected to be paid. I don't know what he was paid overseas. We can't afford that and we never promised him that. We have moved on and thanked him for his services," Jureidini told the Observer.
Cephas, who played starring roles for Camperdown High in the early 1980s before moving to Vere Technical and later Boys' Town, has coached at youth academies in the United Kingdom for the last 15 to 20 years.
---
Now you can read the Jamaica Observer ePaper anytime, anywhere. The Jamaica Observer ePaper is available to you at home or at work, and is the same edition as the printed copy available at http://bit.ly/epaperliv